Vacuum Leak Detection
Detection techniques for homing in on leaks
Sponsored by SECO/VACUUM
1.25 PDH; 1 RETA PDH; 0.1 IACET CEU*; This course may qualify for continuing education through the NYSED; This course may qualify for continuing education through the FBPE.; 1 PDH*
Learning Objectives:
List the various types of leaks that occur with vacuum furnaces and where they can be found.
Explain how the projected average leak-rate curve can offer a good sense of how healthy a furnace is.
Discuss the advantages and pitfalls of helium leak detection.
Describe the two primary helium leak techniques used for a vacuum furnace.
This course is part of the Vacuum Heat Treat Academy
This course is part of the Vacuum Heat Treat Academy
Below are a set of links to articles from Industrial Heating. Click on each link below to read the articles and then complete the quiz to earn your credit and certificate of completion.
When large industrial vacuum brazing furnaces begin to produce customer parts that show discoloration instead of a pristine stainless-steel finish or joints where the brazing material has refused to flow properly, production is quickly halted. Easy-to-find-and-fix leaks can take the furnace down for a half of a day, and more downtime is likely. This course looks at the best ways to detect leaks and measure leak rates through testing with helium and other approaches.
The Use of Residual Gas Analyzers as a Vacuum Analysis Tool
Residual-gas analyzers are finding their way out into the heat-treat shop, primarily for process control and contamination monitoring in vacuum systems. Any tool that can help further better understanding of what is happening inside vacuum furnaces is a welcome addition. This article by the "Heat Treat Doctor" looks at analysis tools for dealing with vacuum furnace leaks.
Daniel H. Herring
The Why, When and How of Leak Checking a Vacuum Furnace
The use of vacuum furnaces is becoming more popular since they offer a number of processing advantages, especially in critical applications, provided they are properly maintained and kept in good operating condition. This article by the "Heat Treat Doctor" looks at the what, why, when and how of vacuum furnace leaks.
Daniel H. Herring
Helium Leak Detection
Finding leaks in a furnace or chamber that has been used for several years takes some careful "sniffing" around using a helium leak detector. However, it's easy to get sidetracked and frustrated if you are not careful.
Geoff Humberstone
Ultimate Guide to Vacuum Leak Detection
Due to the high-spec nature of many vacuum applications, there are several aspects of such systems which are beyond compromise. The requirements for: highly-engineered pumping units and vessels; ultra-accurate means of measuring and controlling flows and pressures; and tightly closed systems that do not leak.
Vacuum Science World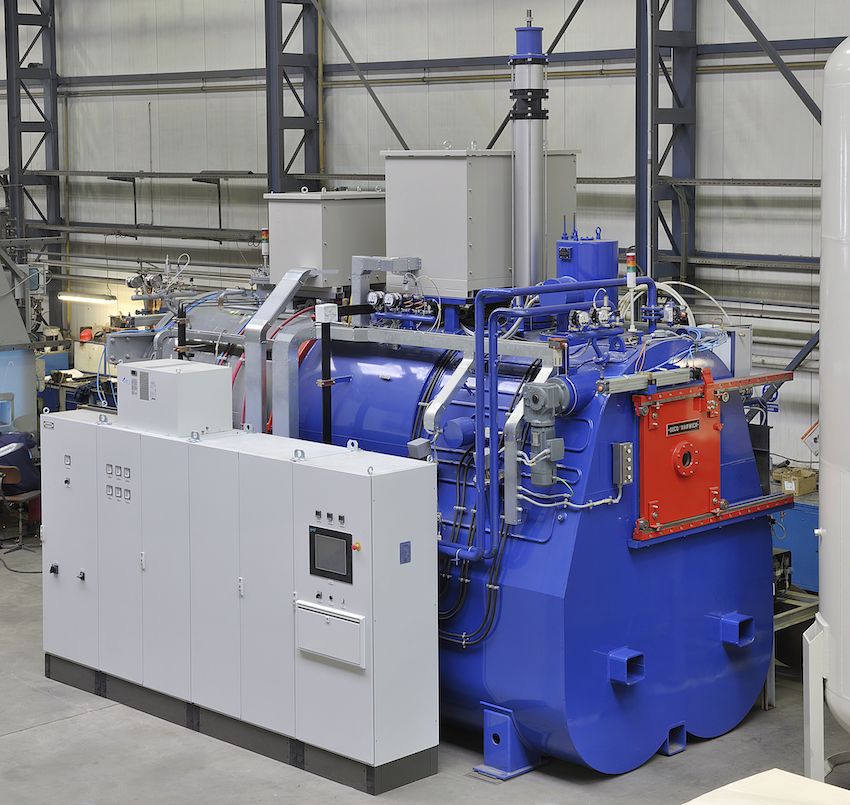 Photo Courtesy of SECO/VACUUM
| | |
| --- | --- |
| | SECO/VACUUM, backed by the resources and reputation of SECO/WARWICK, is a leading vacuum furnace manufacturer in the North American heat treating market. SECO/WARWICK is one of the largest and most advanced furnace companies in the world and leads in advancing technologies. SECO/VACUUM offers unmatched vacuum furnace innovation and performance backed by a commitment to provide our customers with the best support in the industry and the lowest cost of ownership. |
Notice