Heat Treating: Atmosphere vs. Vacuum
Which furnace option is best for you?
Sponsored by SECO/VACUUM and Control Instruments Corp.
Learning Objectives:
Explain how heat treating creates the desired material properties through hardening, quenching and tempering.
Describe the general differences between vacuum and atmosphere hardening.
Identify vacuum furnace quenching choices.
Explore the available vacuum-system options.
This course is part of the Vacuum Heat Treat Academy
This course is part of the Vacuum Heat Treat Academy
Atmosphere hardening requires parts to be heated in a controlled atmosphere (neutral to the metal composition), quenched appropriately and tempered to reduce brittleness while maintaining the desired physical properties. In vacuum hardening, air (oxygen) is removed from the furnace, and parts are heated – with or without a partial pressure of inert gas – to protect the surface during hardening. Quenching options are selected based on the materials being hardened and their final-property requirements (i.e., microstructure, hardness, strength, etc.). This webinar will discuss the differences between atmosphere and vacuum heat treating, including the quenching options available for vacuum furnaces. It will also provide insight into the advantages of vacuum, solutions to vacuum leaks and the types of vacuum furnaces available. The presentation will be followed by a moderated discussion.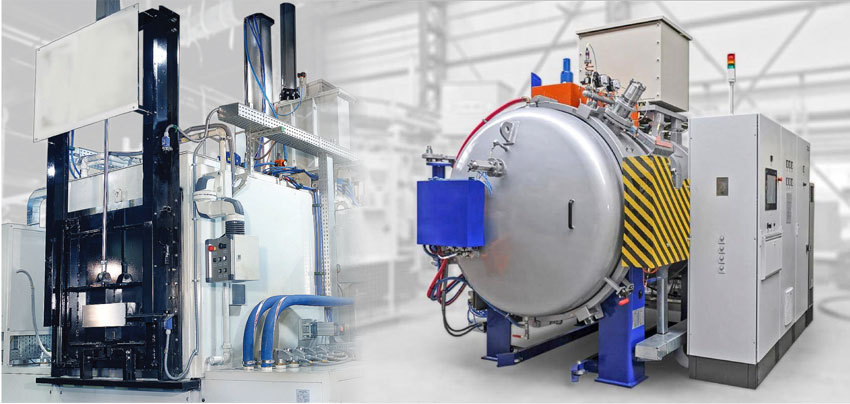 Photo courtesy of SECO/Vacuum
| | |
| --- | --- |
| | Don Marteeny is Vice President of Engineering at SECO/VACUUM and is a licensed professional engineer in the state of Pennsylvania. As VP of Engineering, he oversees engineering, project management, aftermarket activities, and other essential business activities. Prior to assuming this role, Don served in both project management and project engineering roles within the SECO/WARWICK Group. His experience includes furnace analysis, design, and component specification. Also, he has managed various strategic engineering and business projects such as the implementation of the 3D modeling tool SolidWorks within the organization. In addition, Don spent three years as a member of an energy engineering consulting company. During his tenure, he performed analyses of building heating systems to determine the feasibility of using alternative energy sources and related activities. Don holds a Bachelor of Science degree in mechanical engineering and a Master of Science degree in mechanical engineering from the Pennsylvania State University, University Park. |