Furnace Controls
How updated furnace controls make a difference in vacuum systems
Sponsored by SECO/VACUUM
1.25 PDH; 1 RETA PDH; 0.1 IACET CEU*; This course may qualify for continuing education through the NYSED; This course may qualify for continuing education through the FBPE.; 1 PDH*
Learning Objectives:
Discuss the pros and cons for retrofitting vacuum furnace controls as opposed to replacing the furnace.
Explain how updating vacuum furnace controls can reduce instances of human error.
List some of the advantages automation has over traditional controlling when it comes to vacuum furnaces.
Describe how vacuum carburizing has changed over the last 20 years and why vacuum controllers now need to be flexible.
This course is part of the Vacuum Heat Treat Academy
This course is part of the Vacuum Heat Treat Academy
Below are a set of links to articles from Industrial Heating. Click on each link below to read the articles and then complete the quiz to earn your credit and certificate of completion.
The type and reliability of instrumentation and process controls used on vacuum furnaces in the heat-treatment industry is critical to both the performance of the vacuum furnace itself as well as the results that are achieved when processing critical components. This course offers a look at advanced technologies in furnace controls and describes how they should be updated every few years.
Automated Control of Vacuum Heat-Treat Equipment
Vacuum heat treatment is evolving as quickly as any of the other subsets within the industry. Changes are ushered into the industry as customers, end users and governing bodies (AMS, Nadcap, etc.) press for increased visibility of both production and available historical data. This article delves into the question of retrofitting controls or replacing them.
Steven Christopher
Thermocouple Accuracy and Adherence to Critical Standards
A discovery by Thomas J. Seebeck in 1821 paved the way for the modern thermocouple, and today it is the most widely used electrical sensor in thermometry. This article looks at the Seebeck Effect, and discusses how thermocouples function in vacuum furnaces and which critical standards apply to them.
Andrew Bassett and Eric Yeager
Automated Control of Heat-Treating Processes: Technology, Data Acquisition, Maintenance and Productivity Gains
Heat-treating processes are unmistakably diverse. Yet, despite different requirements, control of these processes can be divided into two general categories: traditional and automated.
Jim Oakes and Jeremy R. Merritt
A Look Back, Forward at Process Control
Looking at past equipment purchasing decisions from our current vantage point makes us wonder about future purchases. This article looks at that dilemma of how to specify an entire heat-treatment cell.
Peter Sherwin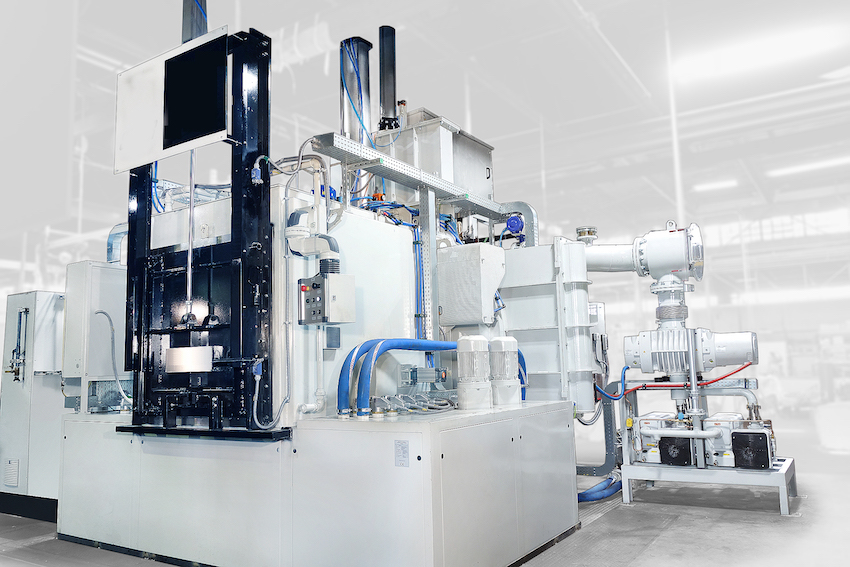 Photo Courtesy of SECO/VACUUM
| | |
| --- | --- |
| | SECO/VACUUM, backed by the resources and reputation of SECO/WARWICK, is a leading vacuum furnace manufacturer in the North American heat treating market. SECO/WARWICK is one of the largest and most advanced furnace companies in the world and leads in advancing technologies. SECO/VACUUM offers unmatched vacuum furnace innovation and performance backed by a commitment to provide our customers with the best support in the industry and the lowest cost of ownership. |
Notice