Low Temperature Additive Manufacturing
Low temperature thermal processing plays a key role in many additive manufacturing applications
Provided by Process Heating
Learning Objectives:
List the differences between direct-deposit and bulk-deposit processing.
Explain how diffusion bonding enhances the AM process.
Discuss how AM is reshaping the auto industry in significant ways.
Describe how additive manufacturing (AM) is improving heat exchanger design.
Credits:
BNP Media has met the standards and requirements of the Registered Continuing Education Program. Credit earned on completion of this program will be reported to
RCEP.net
. Certificates of Completion will be issued to all participants via the
RCEP.net
online system. As such, it does not include content that may be deemed or construed to be an approval or endorsement by the RCEP.
This course may qualify for continuing education through the NYSED. For further information, please visit the NYSED website at
http://www.op.nysed.gov/prof/pels/peceques.htm
.
This course may qualify for continuing education through the FBPE.
Below are a set of links to articles from Process Heating. Click on each link below to read the articles and then complete the quiz to earn your credit and certificate of completion.
Low temperature process heating for additive manufacturing requires special technologies and methods for keeping heat in check. This course looks at the process of low temperature AM and current applications. It concludes with a real-life example: how heat exchanger design is being improved using additive manufacturing for better results.
Thermal Processes for Additive Manufacturing
For many years, 3D printing technology — also known as additive manufacturing — has evolved into new fields, including tool-and-die manufacturing, custom implants, pilot-line manufacturing and mass production. AM encompasses several distinct manufacturing processes. This article discusses the various thermal processes involved in each manufacturing technique.
Rolf Kragseth
How Additive Manufacturing is Reshaping the Auto Industry
The auto industry is leveraging 3D-printing technology in its design and manufacturing strategies. This article provides a look at the role of metal powders and industrial gases in AM processes that involve laser metal fusion and laser metal deposition, and how the technologies address challenges in the auto industry.
Grzegorz Moroz and Akin Malas
3D Printing: All About the Heat
3D printers are one of the defining products of our time. They are being used to create everything from instruments to home décor to fashion, among a near endless range of application. This article looks at one of the most popular types of 3D printing — fused deposition modeling (FDM) — and the way in which heat plays a central role.
Emma Pollock
Perfecting Diffusion Bonding
Diffusion bonding involves applying high temperature and pressure to similar and dissimilar metals mated together in a hot press, causing the surfaces to bond. This article looks at the array of applications for diffusion bonding, including those for additive manufacturing via laminated-object manufacturing.
The Engineering Team, PVA TePla America
Improving Heat Exchanger Design via High Performance Geometry
With advanced computational modeling software and AM technology, heat exchanger designs can be created with optimized surface areas and reduced weight. This article looks at how designs that are a step-change in functionality and appearance from traditionally designed counterparts are possible with 3D printing.
Ryan O'Hara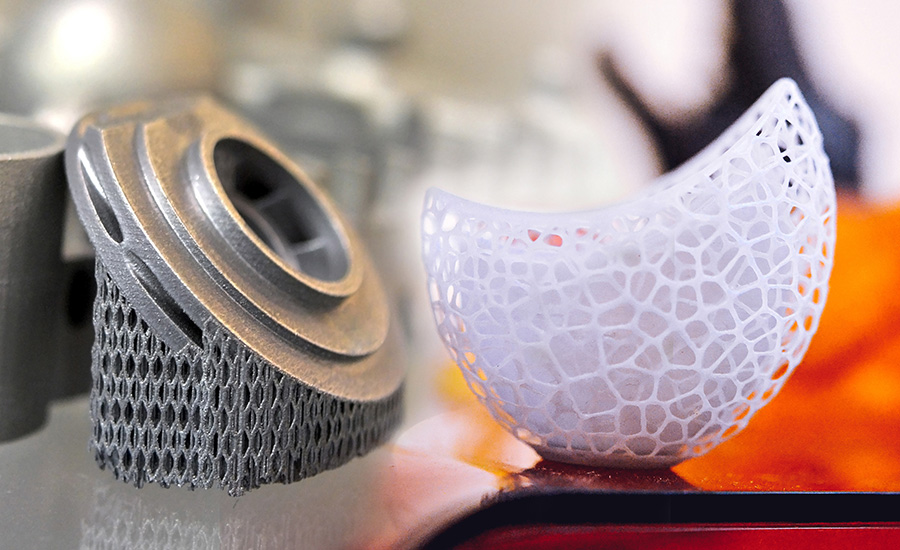 Photo courtesy of Despatch Industries/ITW EAE
Notice