The ROI for Quality Liquid Temperature Control Equipment
Sponsored by JULABO USA, Inc.
Learning Objectives:
Identify the first four laws of thermodynamics.
Explain how the laws of thermodynamics directly apply to the refrigeration cycle.
Describe why the process of cooling requires more energy as it compares to heating.
Discuss the reasons why quality temperature control equipment in the industry will create a better long-term return on investment.
Credits:
BNP Media has met the standards and requirements of the Registered Continuing Education Program. Credit earned on completion of this program will be reported to
RCEP.net
. Certificates of Completion will be issued to all participants via the
RCEP.net
online system. As such, it does not include content that may be deemed or construed to be an approval or endorsement by the RCEP.
This course may qualify for continuing education through the NYSED. For further information, please visit the NYSED website at
http://www.op.nysed.gov/prof/pels/peceques.htm
.
This course may qualify for continuing education through the FBPE.
In liquid temperature control, as in so many facets of heating and cooling, the complicated dynamics of refrigeration do not go unnoticed. Join us for a webinar with Dr. Dirk Frese, Vice President of Marketing, Sales, and Service at JULABO USA, as he relates the complexities of cooling back to the fundamental laws of thermodynamics. These principles have existed uncontested for nearly two hundred years, but seldom have they been applied directly to everyday applications in thermal processing. In this webinar, Dirk will walk through the multiple transfers of energy required in a refrigeration cycle as they compare to heating, and why the quality of your refrigeration unit in industry directly correlates to your return on investment.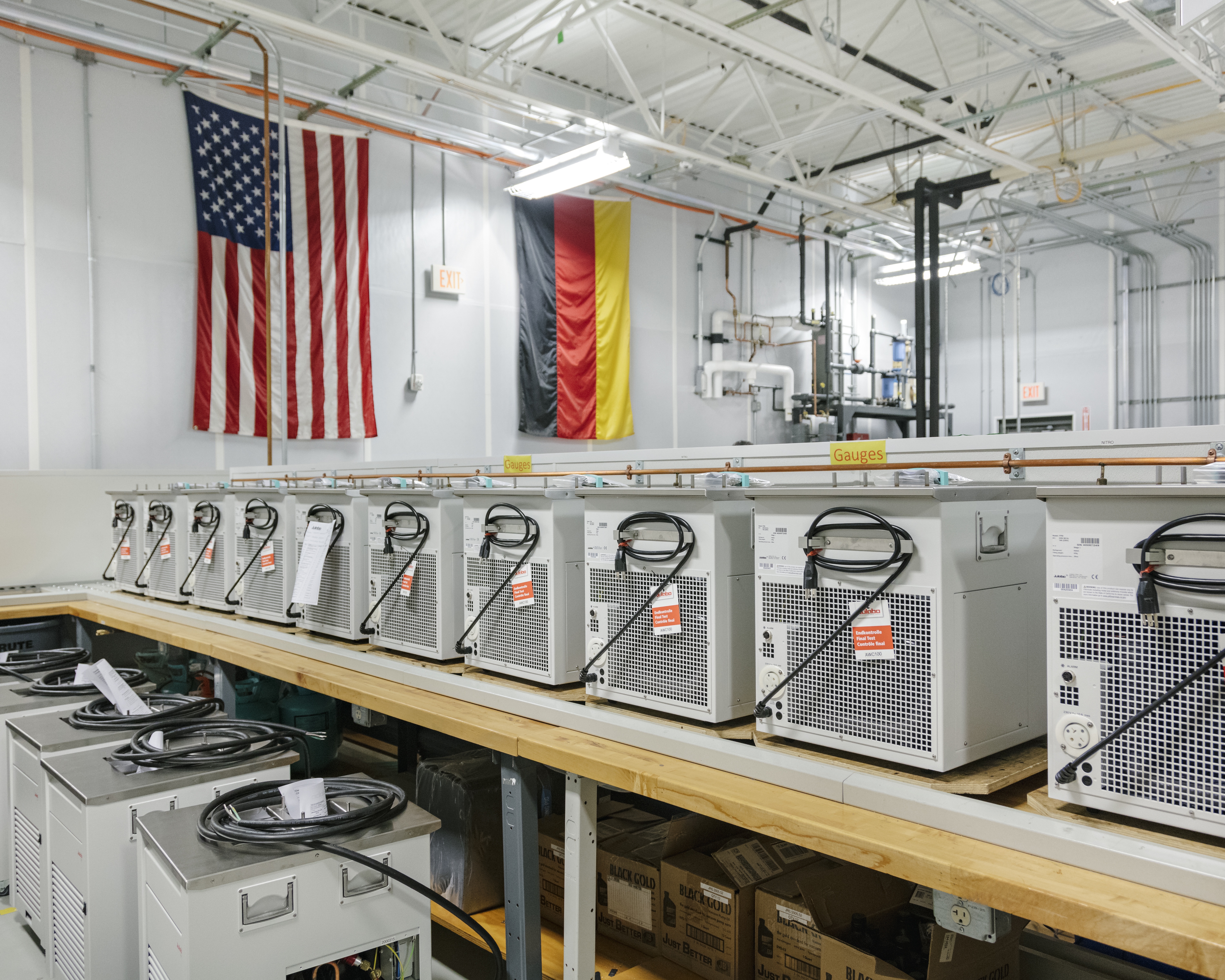 Photo courtesy of JULABO USA, Inc.
| | |
| --- | --- |
| |  Dirk Frese, Ph.D., uses his passion for science, sales, and communication to help organizations and employees thrive. Dr. Frese is a scientist and a sales leader with an uncanny ability to demystify complex ideas, information, and processes. He applies his experience as a scientist and his interests in sales, marketing, and communication to make complex information accessible and exciting for others. His enthusiasm for what's possible, in science and business, makes him an inspirational and effective leader for technical, sales-driven organizations. Currently, Frese leads sales, marketing and service for JULABO USA, Inc., founded in 1993 and headquartered in Allentown, Pa. JULABO is an international company with global headquarters in Seelbach, Germany and operations in 11 other countries. The company is a leading expert in liquid temperature control products used in laboratories, research centers, manufacturing, and industry. The company's fusionchef by JULABO division supplies temperature control products to commercial kitchens. Frese also serves as the Executive Director of WISDOM (Women in Science Demonstrating Outstanding Merits), a nonprofit organization founded by JULABO in 2016 to help empower, support and mentor women in science, specifically those transitioning from academia into industry. Frese was born in Berlin, Germany and received a Master of Science in chemistry and a doctorate in natural sciences and biochemistry from the Technical University of Berlin. He specializes in chemistry, biochemistry, biotechnology, micro-technology and has worked internationally with companies that include CIBA-Geigy Pharmaceuticals, E. Merck, Bio Tek Instruments and Thermo Fisher Scientific. |
| | |
| --- | --- |
| | JULABO USA offers liquid temperature control solutions for science, research, and industry. Our equipment assists with material testing and analysis, distillations, extractions, extrusions, cultivations, stress tests, temperature simulations and more. JULABO USA offers a variety of user-friendly, space-saving products with a temperature range from -95°C to +350°C and stability of ±.01°C, including refrigerated and heating circulators, temperature control systems, recirculating chillers, industrial chillers, water baths, immersion coolers, viscometer baths and complementary accessories. Our customers span various industries including Aerospace, Automotive, Biotechnology, Cannabis, Chemical Manufacturing, Education/Academia, Food & Beverage, Petrochemical, Pharmaceutical, Semiconductor and more. |
Notice