Material Properties and Testing
Understanding materials and successful processing by looking at a range of material properties
Provided by Industrial Heating
Learning Objectives:
Explain how the Jominy end-quench test affects steel alloying and microstructure.
Describe the theory behind the relationship between hardness and strength.
List four types of microstructural investigations that can be done at outside labs and universities.
Discuss the differences between the Rockwell, Brinell and Vickers hardness tests.
Credits:
BNP Media has met the standards and requirements of the Registered Continuing Education Program. Credit earned on completion of this program will be reported to
RCEP.net
. Certificates of Completion will be issued to all participants via the
RCEP.net
online system. As such, it does not include content that may be deemed or construed to be an approval or endorsement by the RCEP.
This course may qualify for continuing education through the NYSED. For further information, please visit the NYSED website at
http://www.op.nysed.gov/prof/pels/peceques.htm
.
This course may qualify for continuing education through the FBPE.
Below are a set of links to articles from Industrial Heating. Click on each link below to read the articles and then complete the quiz to earn your credit and certificate of completion.
Knowledge about the hardenability of steels is necessary to select the appropriate combination of alloy steel and heat treatment to minimize thermal stresses and distortion in manufacturing components of different sizes. This course looks at materials testing, discussing a variety of quench tests and concepts that provide in-depth understanding of the relationship between hardness and strength—and why it matters.
Understanding the Jominy End-Quench Test
The Jominy end-quench test is used to measure the hardenability of a steel, measuring the capacity of the steel to harden in depth under a given set of conditions. This article looks at the basic information the Jominy end-quench test provides and how that information can be used to understand the effects of alloying in steels and the steel microstructure.
James Marrow
ENGINEERING CONCEPTS: Relationship Between Hardness and Strength
Hardness tests are often used to quantify strength and are considered nondestructive in most applications because the indentations are small and do not adversely affect surface quality. This article looks at the theory behind the common relationship between the Brinell hardness number (BHN) and the ultimate tensile strength that is valid not only for martensitic structures but also brass, aluminum and cast irons.
Dave VanAken
Testing to Determine Material and Mechanical Properties (Part One: The Tools)
Having the right tools in our toolbox or knowing whom to call and rely on makes any job go easier, faster and better. In the analysis of heat-treated parts, we often must call on outside testing laboratories or universities for help. In this article, The Heat Treat Doctor gets to the bottom of questions such as: "What tools do these sources have?" "What tests should I have them run?" "How can they help us get the answers we need?"
Daniel H. Herring
Testing to Determine Material and Mechanical Properties (Part Two: Applying the Tools)
This article provides the second half of the discussion with the Heat Treat Doctor about how having the right analysis equipment is one thing; being able to use it effectively is quite another. Here are several case studies that illustrate the use of the various tools available to testing laboratories and universities and how they help identify the root cause of real-world problems.
Daniel H. Herring
Know Your Hardness Testers for Optimal Results
Understanding the different hardness testing types and systems can be useful to determine an optimal solution. This article is an updated look at the Rockwell, Brinell and Vickers hardness test as well as popular digital portable hardness tests and their applications.
John Richardson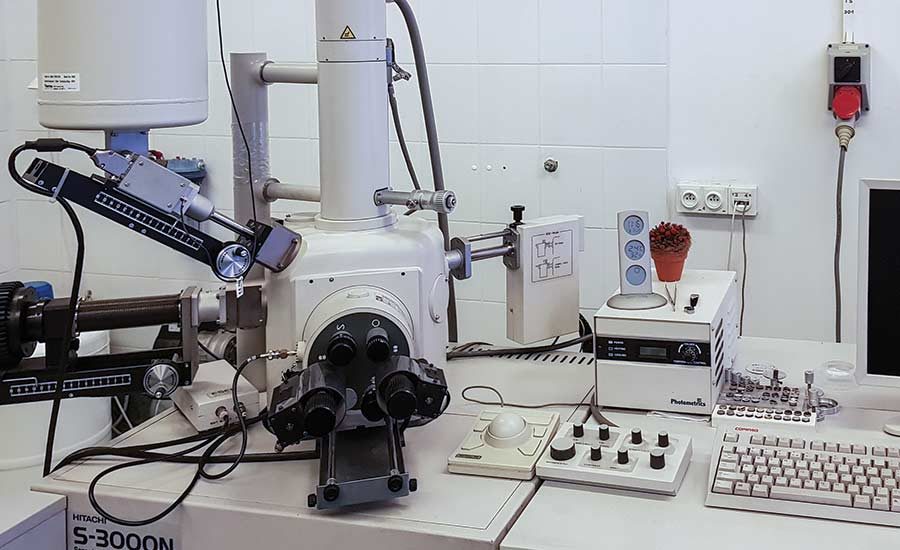 Industrial Heating is the world's largest and most comprehensive integrated media resource focusing on high-temperature thermal-processing technology and practical applications. Industrial Heating consistently reaches key manufacturing and heating professionals with a stronghold in purchasing influence.

Industrial Heating's cutting-edge multi-media platform includes an eMagazine, webinars, social media, video, and more!
Notice