The Evolution of Die Technology with Additive Manufacturing Advancements
Additive manufacturing's (AM) effect on the forging industry
Provided by FORGE
Learning Objectives:
Describe how direct metal deposition works in the manufacturing of forging dies.
Identify the ways in which the forging industry can find opportunities with AM technology.
Explain how digital thermomechanical analysis works in forge design.
List some of the barriers and potential areas of growth for AM in the forging industry.
Credits:
BNP Media has met the standards and requirements of the Registered Continuing Education Program. Credit earned on completion of this program will be reported to
RCEP.net
. Certificates of Completion will be issued to all participants via the
RCEP.net
online system. As such, it does not include content that may be deemed or construed to be an approval or endorsement by the RCEP.
This course may qualify for continuing education through the NYSED. For further information, please visit the NYSED website at
http://www.op.nysed.gov/prof/pels/peceques.htm
.
This course may qualify for continuing education through the FBPE.
Below are a set of links to articles from FORGE. Click on each link below to read the articles and then complete the quiz to earn your credit and certificate of completion.
The technology for case hardening forging dies has come a long way, especially in processes such as gas nitriding. This course looks at the advances in hardening technology and explores how markets such as AM have rapidly evolved and, in doing so, impacted die technology and forging generally.
The Use of direct metal deposition (DMD) additive manufacturing on forging dies
Direct metal deposition (DMD) is a powder-jet additive-manufacturing (AM) technique that can be used for low-cost build, repair, hardfacing and reconfiguration of forging dies. The technique has also been used to add features such as flanges and bosses to forged parts to improve their functionality. This article uses four case studies to examine this technique.
Dr. Bhaskar Dutta and Arshad Harooni
Will additive manufacturing threaten the forging industry?
AM is a disruptive technology that has evolved during the past 30 years from the creation of plastic parts to metal part creation via several new and evolving metal-deposition technologies. The techniques are providing serious options for the production of metallic parts, meaning forge shops must keep a watchful eye on this unfolding technology, both as a competitor and as an opportunity.
Jon D. Tirpak
Designing forgings with digital thermomechanical analysis
To stay competitive, forgers must continuously integrate advanced manufacturing technologies into their production. Emerging advances in modeling can be reliably used as a design aid in the thermomechanical processing of forged parts.
Piotr Skubisz, Lukasz Lisiecki and Magdalena Wolk
Metal AM update: Growth, processes and barriers
AM technologies have drawn a lot of attention and investment from the manufacturing community in recent years. The origins of the AM industry (also called the 3D-printing industry) date back to the 1980s. As the technology set inevitably improved in capabilities and processes exceeded certain operating temperatures, new materials emerged as candidates for AM processes, most notably metals.
Eric Herrmann
A study on the forging of AM parts
Additive manufacturing (AM) has become a specific topic of interest in the general manufacturing community due to its novelty and projected abilities for ground-up automation. In metalworking, AM processes have been studied in various depths over the past 20 years, just recently making significant strides as the popularity of metal-additive processes grows.
Timothy Cyders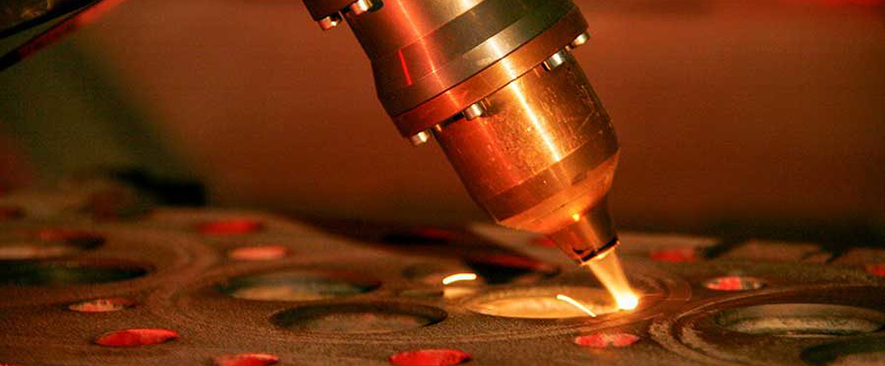 Originally published in FORGE
Notice